Herbal Consultations
In these consultations, Brandi will design a custom health plan that meets you where you are at.
It involves plants and other healing techniques to support your innate resilience in mind, body, & spirit.
Earth Commons Founder & Clinical Energetic Herbalist
Brandi Jo Perkins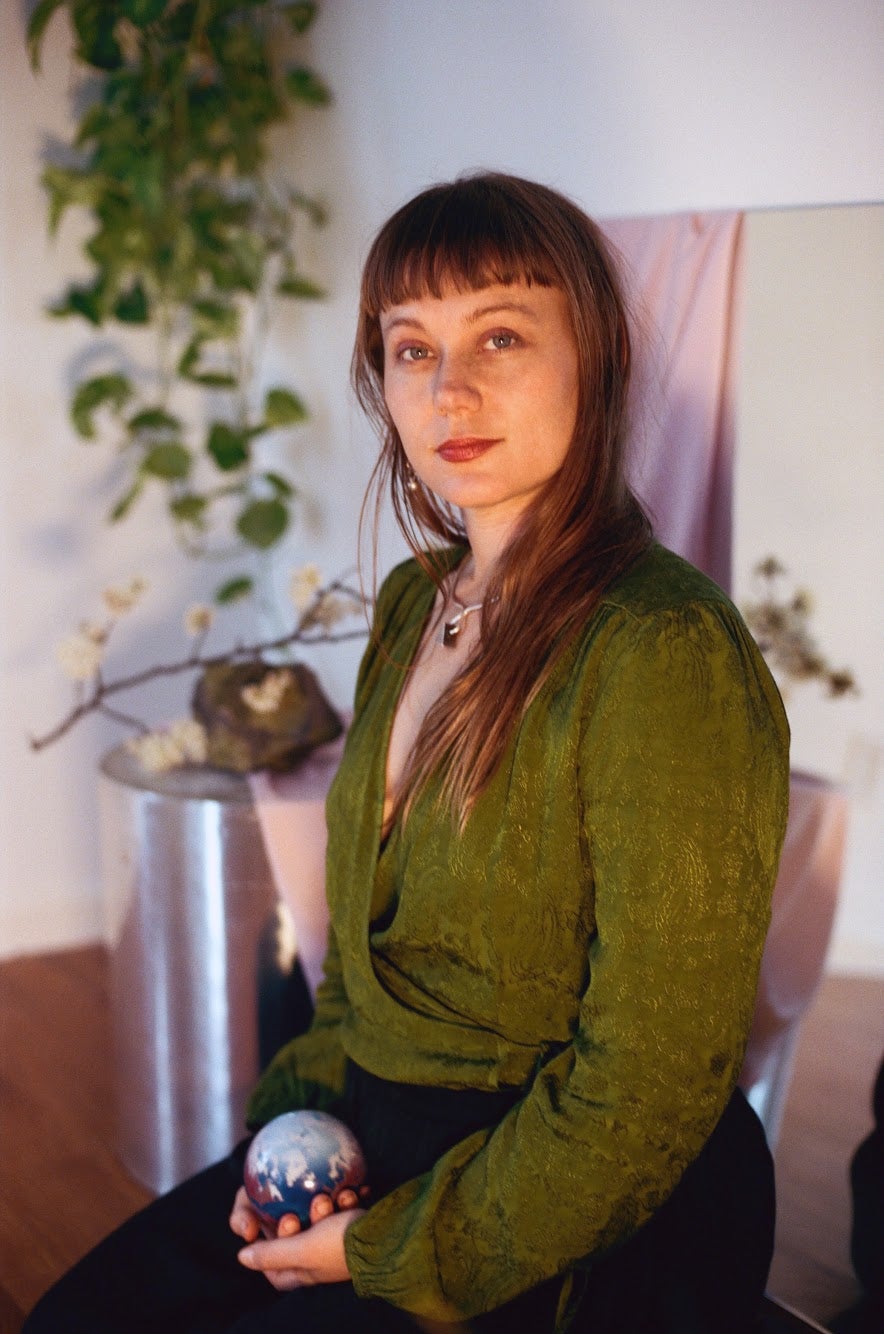 Brandi is a clinically trained and certified Energetic Herbal Practitioner. She offers holistic consultations through the lens of folk healing. She offers a laid back atmosphere. Enjoy a relaxing tea discuss life, quite candidly.
Why get a consultation? You may want to schedule a consult for any number of reasons. These consults are designed to interact with the whole body-mind-spirit. Expect to explore healing through natural remedies & lifestyle choices. We will work together towards you feeling in sync with your true nature, with the assistance of herbs, energetic support, and life style choices.
Consults aim to produce a protocol that works on addressing core imbalance(s). A custom formula will be provided.
Brandi works through the lens of Folk Herbalism, Yoga Instruction, & is primarily an Educator. She completed the Clinical Herbalist programs at the Wildflower School of Botanical Medicine and The Blue Otter School of Herbal Medicine with Karyn Sanders and Sarah Holmes. She also has studied with Ginger Webb at Sacred Journey School of Herbalism, Thomas Easely of the Eclectic School of Herbal Medicine, Alchemist Esther Shroeder of Essentia Organica, Margi Flint of Earth Song Herbals, & Local Shaman Maria Elena. She has been practicing as an herbalist for close to ten years now.  As a yoga teacher for over 9 years she often intertwines somatic practices, body awareness, and breath work within her consults. She has dialed in much of her time pursuing Organic Skin Care, Nutrition, Yoga, Trauma Informed Trainings, and Somatic Body Work. She currently creates a line of plant based skin care products and offers apothecary services under the name Ritual Union and she is the primary formulator for Earth Commons products.
She is currently a student in the Practice Yoga Austin Yoga Therapy program.
Founder of Earth Commons Community Wellness & Apothecary and Ritual Union Plant Based Skin Care.
To schedule a consult send an email to [email protected]
earth-commons.com
IG @earthcommons
Private Herbal Consult
This initial appointment includes one custom formula and a detailed protocol. Have a cup of tea and discuss your life.
This session is generally between 2 – 2.5 hours.
Cost: $140
To schedule a consult send an email to [email protected]
Follow-up
Have you already had an initial consult? If so, choose this option, and we will pick up where we left off. We will check-in and work on adjusting your previous protocol. The tea over chat is still included if in person!
Follow-ups are generally 1 hour. Formulas are an additional charge.
Cost: $75
To schedule a consult send an email to [email protected]
Consultation Bundles
This Consultation Bundle includes an initial 2 hour consultation and three 1 hour follow-ups. The third follow-up is free!
This is the best way to work one-on-one and get a deal! The bundle is good measure in cultivating accountability, understanding yourself, and helps us understand how I can best serve you. Accountability is a virtue when getting to the heart of the matter and addressing long term change. It feels good to commit this self care to yourself, right?
The first session includes one complimentary custom formula with a detailed protocol. All supplementary formulas and refills are additional costs. After three follow-ups, we will discuss the next steps.
Cost: $290
To schedule a consult send an email to [email protected]
Energetic Consults with Flower Essences & Nerve Support
These consults are holistic, intended to support whole self balance and well being. This is a gentle approach to working with your own energetic imprints and the patterns circulating in the psychosomatic body. These consults focus exclusively on energetic support. They can be helpful for whole body resilience.
This is for those who want to work with their growth edges, are looking for general assistance, or need support through ongoing changes.
These consults are designed to meet you where you are at. They provide a space for you to navigate your current challenges and get clear on your needs. You will be matched with plant medicine specifically based on your unique self and situation and it's up to you to follow through.
These consults are private and confidential.
Cost: $70
To schedule a consult send an email to [email protected]
Speed Consult
Schedule a quick 15 minute conversation with a clinical herbalist.
Brandi can create a custom herbal formulation just for you!  She can help dial in what herbs may be complimentary for you and/or help decide what you have in your house that may be helpful. his is a much better option than relying on hearsay or Google.
Cost: $25
To schedule a consult send an email to [email protected]
Accessibility
Brandi is open to sliding scale options if you are in need. Please send an email to [email protected] so we can discuss if you are in need.