Licensed Acupuncturist/Clinical Herbalist
Nicole Finkelstein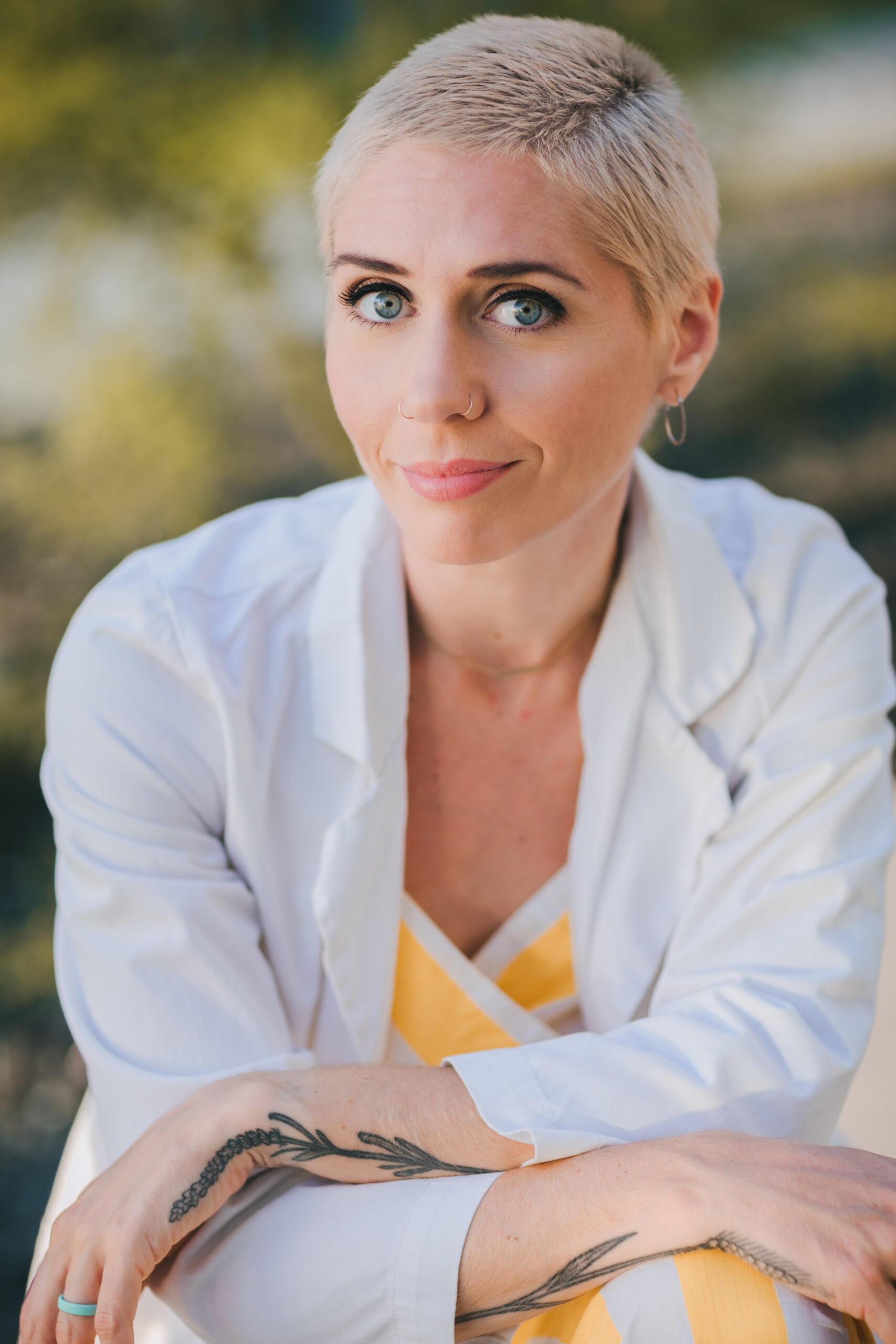 Nicole Finkelstein (she/they) is a Doctor of Oriental Medicine (NM), Licensed Acupuncturist, and Registered Herbalist. With over a decade of clinical practice, Nicole has had the pleasure of working with over a thousand patients -from veterans with severe Post Traumatic Stress Disorder (PTSD), to women navigating Polycystic Ovary Syndrome (PCOS), to transitioning youth with hormonal acne.
In practice, Nicole relies heavily on the teachings & cycles of the natural world, gleaned from a childhood spent on her family's strawberry farm in rural Ohio. It is here that she was first introduced to botanical remedies, passed down through generations of Appalachian folk healers within her family and surrounding community.
Nicole's connection to nature & taoism was strengthened during her solo hike on the Appalachian trail, where she received her calling as an East+West practitioner of herbal medicine. She is an alumni of the Wildflower School of Botanical Medicine and continues to study with herbalists nationwide. 
In 2016, Nicole founded Herban Austin, an herb farm in Central Texas where she cultivates botanicals for both Traditional Western folk and Chinese medicines which she implements in clinical practice. 
Nicole holds professional certifications in Traditional Chinese Dermatology as well as Cosmetic Acupuncture. 
In addition to holistic skin healing, she specializes in feminine reproductive health ("cycle-syncing"), gender transitioning, and microdosing for mental health benefits like adult ADHD, depression, and addiction.
Nicole is available for in-person appointments at Earth Commons on Thursdays, 
and
remote consultations on M,T,W,F.